Events
Doors open at 6:45 for all of our classes, workshops, and events! COVID-19 vaccine and booster and mask are required.

Queen City Westie Social – Saturday, May 7th 
Workshop at 7 PM
Social Dancing 8 – 11 PM

West Coast Swing Basics – Every Wednesday starting May 4th
Class at 7 PM
Social Dancing 8 – 9 PM
This is a beginner series for those new to West Coast Swing.
Pre-registration is highly recommended due to limited space. Click here to pre-register!

West Coast Swing Foundations and Evolutions – First, Third, and Fourth Wednesdays of May
Class at 7 PM
Social Dancing 8 – 9 PM
Hungry for more? This all-levels class teaches you new patterns and techniques. Recommended for beginners and experienced dancers alike! New dancers should have completed at least one month of the Basics class.
Pre-register here!

Tessa Antolini – Wednesday, May 11th
For people already comfortable with West Coast Swing basic patterns and have an interest in working on technique and connection skills.
Class at 7 PM
Social Dancing 8 – 9 PM
More information about Tessa can be found here.
---
Dancing in Vermont
802 Westie Collective's monthly dances are held on the first Saturday of every month! A pre-dance workshop will be taught by one of our high-level dancers.

Weekly social dancing after classes is a great way to get your mid-week dance fix in!

For UVM students and employees, BASS holds weekly classes and social dancing on Thursday.
     Starts at 7:30 PM
     Studio 121 in Patrick Gym

Dancing in the wild: this is social dancing that is done outside of a studio environment.
     Tuesday – Radio Bean
Dancing Outside of Vermont
Westie Bos holds monthly dances and brings in All-Star and Champion level instructors to teach workshops prior to the dance.
Dancing Fools hold their classes and social dances on Wednesday night every week and offer a variety of classes.
Dance Boston has group classes on Tuesday night and social dances typically on the first Saturday of the month with a workshop prior to the dance.
---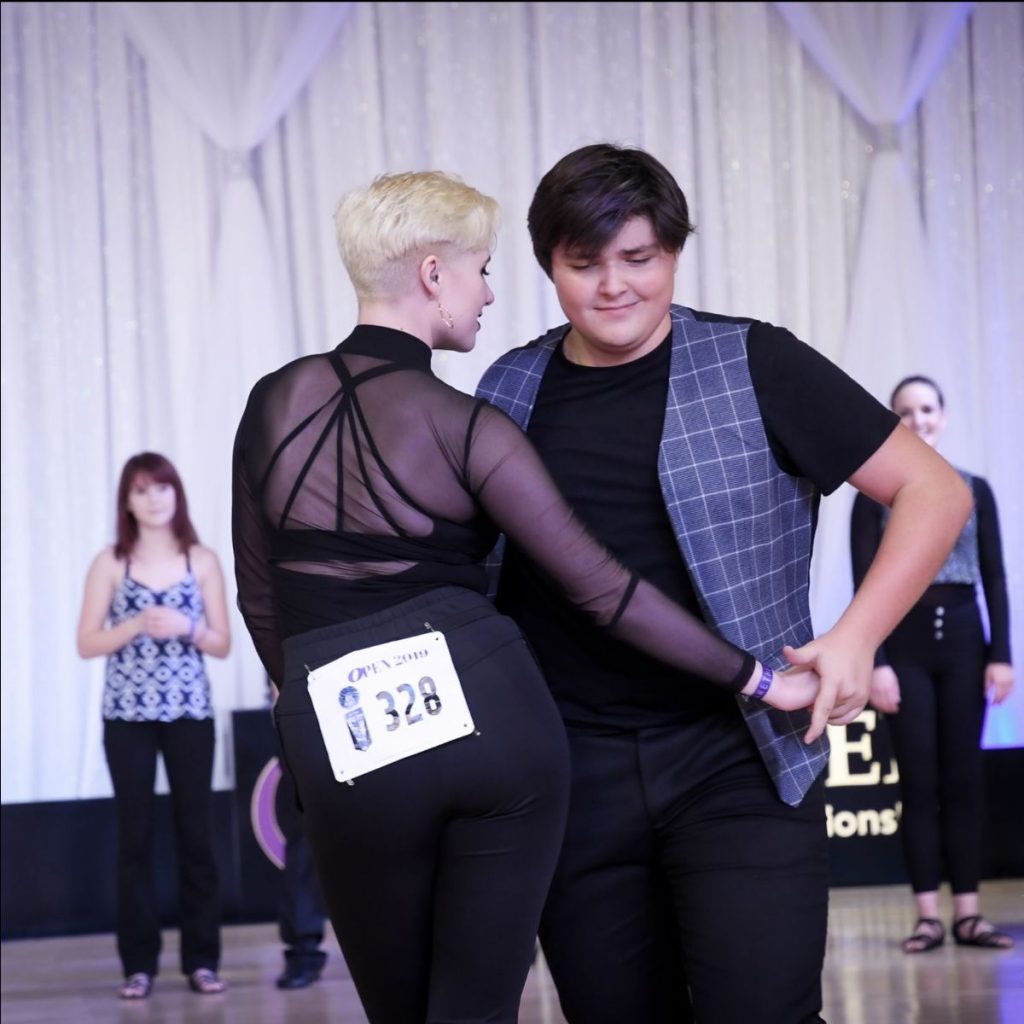 ---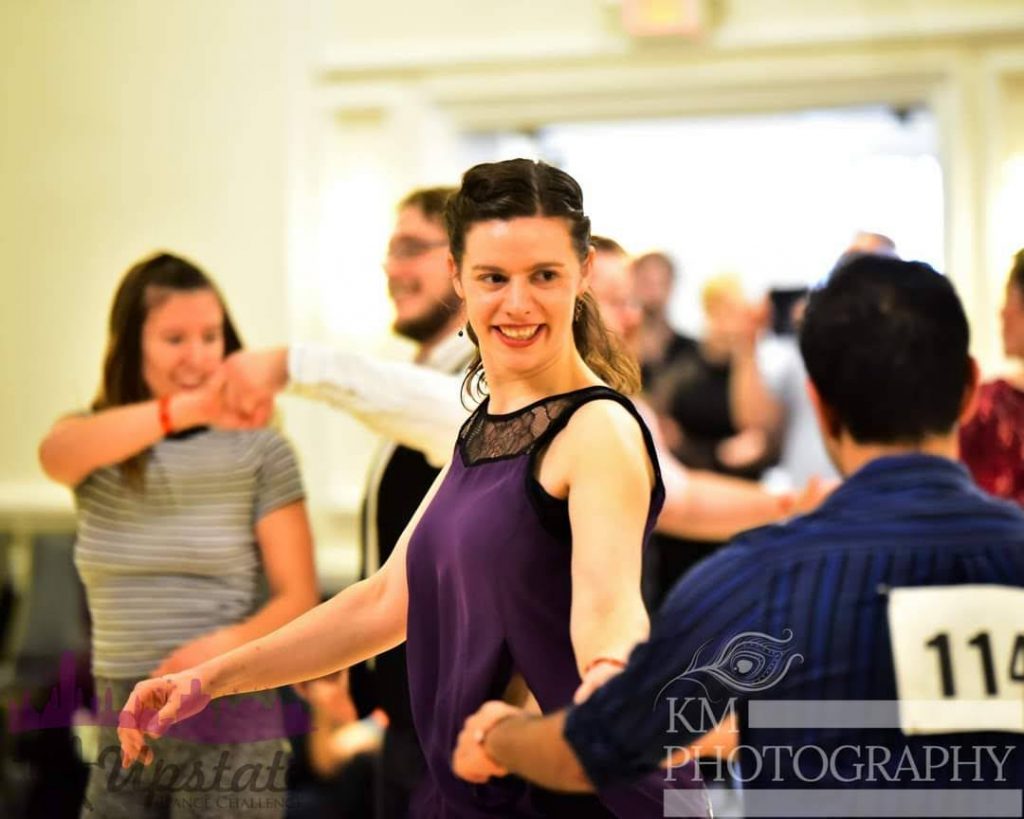 Meet Our Dance Community!
Sarah King is a voracious dancer. She began ballet classes at age 4, and since then has dabbled in contra, waltz, modern, jazz, tap, Lindy Hop, Charleston, collegiate shag, 2-step, fusion, blues, step dance, tango, and, of course, West Coast Swing.
When she isn't dancing, Sarah is a math interventionist, teaching small groups at Cambridge Elementary school. She is also a musician (primarily fiddle) and loves bringing the worlds of dance and music together by dancing to live music.
Sarah's favorite thing about West Coast Swing is the collaborative creativity of social dancing and the friendships that form through the dance community. Sarah is an organizer for both 802 Westie Collective and Vermont Swings (where she also teaches) because she wants to grow that community. Dance brings her a huge amount of joy and connection, and she wants to facilitate introducing new people to that joy.
---