Don't Forget!  Our last event for July is a workshop TONIGHT with Tessa Antolini.  Check it out!
We're on Summer Break this August!
There will be no classes or dance this month to allow current organizers and volunteers to enjoy these precious last weeks of summer here in the 802. Be on the lookout for informal opportunities to get together and dance such as,

-Beach Days
-Summervale
-Live music to "dance in the wild"

All activities will be posted on our facebook page.
Classes will return this September 7th, along with the rest of the fall schedule for workshops, dances, and events around New England! Looking ahead, please consider joining our current volunteers this fall!
---
802 Westie Collective needs you!
802 Westie Collective is community powered- We love dancing (a lot), and we love community even more. As a volunteer, your time, energy, and love of West Coast Swing help ensure 802 Westie Collective runs smoothly. Let us know if any of the below interest you!
Are you able to arrive early? Help as a studio opener
Are you welcoming and organized? Welcome people and manage the door
Are you organized and good with money? Be part of our weekly bookkeeping
Are you excited about dancing to great music? Join our team of DJs
Do you have another skill that you think could help 802 Westie Collective grow and thrive as an organization? Let us know

Thank you all for your trust, enthusiasm and amazing community support! We look forward to seeing you in September and having you involved in helping our westie community grow! Talk to an organizer or email us at 802westiecollective@gmail.com to get involved.
---
---
Dancing in Vermont
When we return in September, weekly social dancing after classes is a great way to get your mid-week dance fix in!

Dancing in the wild: this is social dancing that is done outside of a studio environment.
Tuesdays – Honky Tonk at Radio Bean
Keep an eye out  on facebook for other opportunities!
-Beach dancing
-Summervale
-Live Music events
Dancing Outside of Vermont
Westie Bos holds monthly dances and brings in All-Star and Champion level instructors to teach workshops prior to the dance.

Dancing Fools hold their classes and social dances on Wednesday night every week and offer a variety of classes.

Dance Boston has group classes on Tuesday night and social dances typically on the first Saturday of the month with a workshop prior to the dance.
---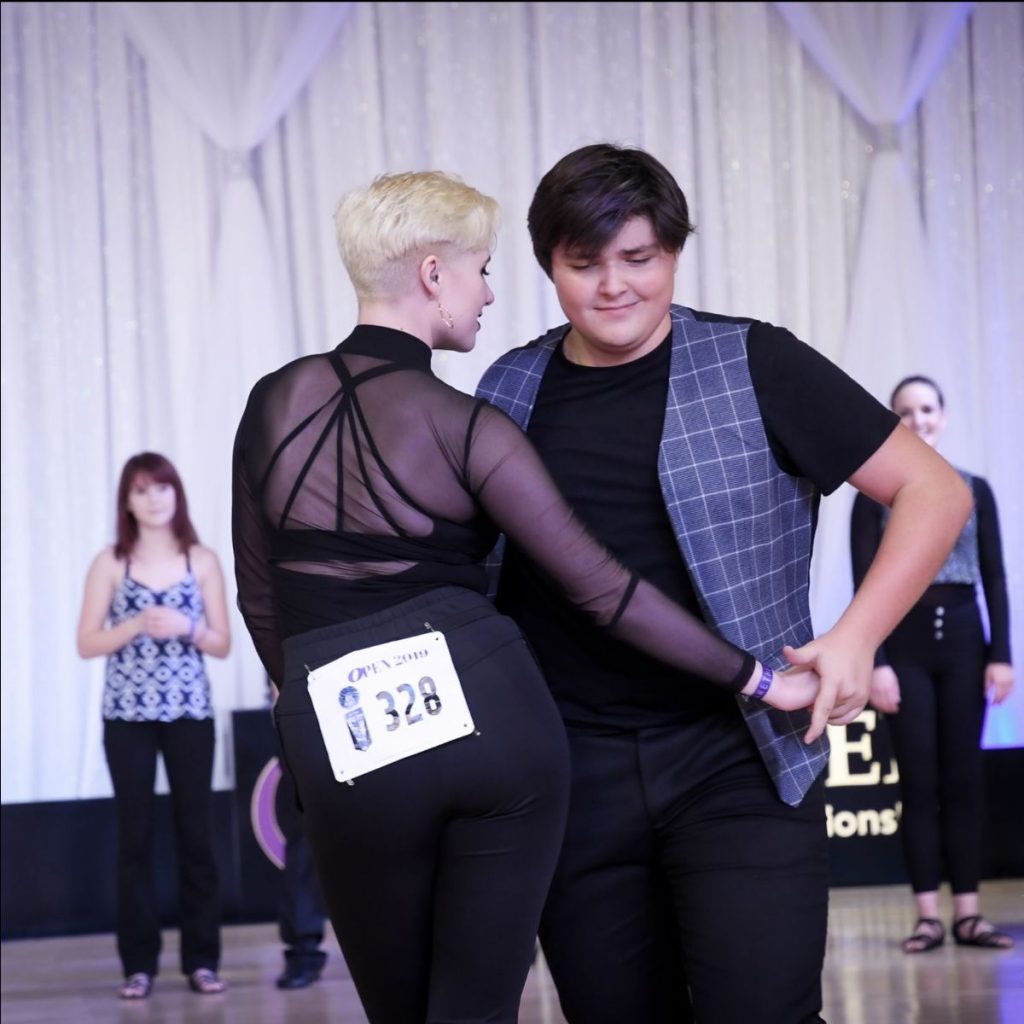 Competitions and Events We Are Attending
New England Dance Festival:
August 4-7
NEDF is a great, small event for anyone interested in checking out what an event weekend can offer!

Swing Fling: August 11-14
Oscar will be on staff!
---