Welcome back all!
We hope you've had an amazing summer and got to boogie down in the sunshine! Sweet September kicks us off with our weekly lessons for both beginner and advanced dancers alike. Tessa Antolini will join 802 Westie Collective at the end of the month for her fabulous monthly workshop! Our full fall schedule is accessible via our Facebook Page.  We are so excited for this Fall schedule and can't wait to share a dance with you.

Please also note an amazing New Years Eve event on the horizon! We're organizing a table and rooms this year for an entire weekend of workshops, social dancing and even competition if that's your thing! We would love the whole 802 community to show up in force this year, so let us know if you're interested in joining!

There are so many ways you can get involved with 802 Westie Collective beyond dancing and classes too! We are a non-profit organization and are seeking volunteers of all kinds this fall. If you have time or knowledge to share, please see our "Volunteer" section below.  

Looking forward to seeing you all in September!
---
---
September Schedule
Wednesdays 9/7, 9/14 and 9/21
7:00 Lessons – Basics for newer dancers and Foundations and Evolutions for dancers to strengthen and improve their skills.
8:00 Social dancing

Wednesday 9/28
7:00 Lessons – Basics for newer dancers and Workshop with Tessa Antolini for dancers to strengthen and improve their skills.
8:00 Social dancing

Prices
$15 Class and social dancing
$5 Social only
$25 Workshop with guest instructor

See you on the dance floor!
---
802 Westie Collective Volunteers Needed!
802 Westie Collective is community powered- We love dancing (a lot), and we love community even more. As a volunteer, your time, energy, and love of West Coast Swing help ensure 802 Westie Collective runs smoothly. Let us know if any of the below interest you!
Are you able to arrive early? Help as a studio opener
Are you welcoming and organized? Welcome people and manage the door
Are you organized and good with money? Be part of our weekly bookkeeping
Are you excited about dancing to great music? Join our team of DJs
Do you have another skill that you think could help 802 Westie Collective grow and thrive as an organization? Let us know

Thank you all for your trust, enthusiasm and amazing community support! We look forward to having you involved in helping our westie community grow! Talk to an organizer or email us at 802westiecollective@gmail.com to get involved.
---
Dancing Outside of Vermont
Westie Bos holds monthly dances and brings in All-Star and Champion level instructors to teach workshops prior to the dance.

Dancing Fools hold their classes and social dances on Wednesday night every week and offer a variety of classes.

Dance Boston has group classes on Tuesday night and social dances typically on the first Saturday of the month with a workshop prior to the dance.
---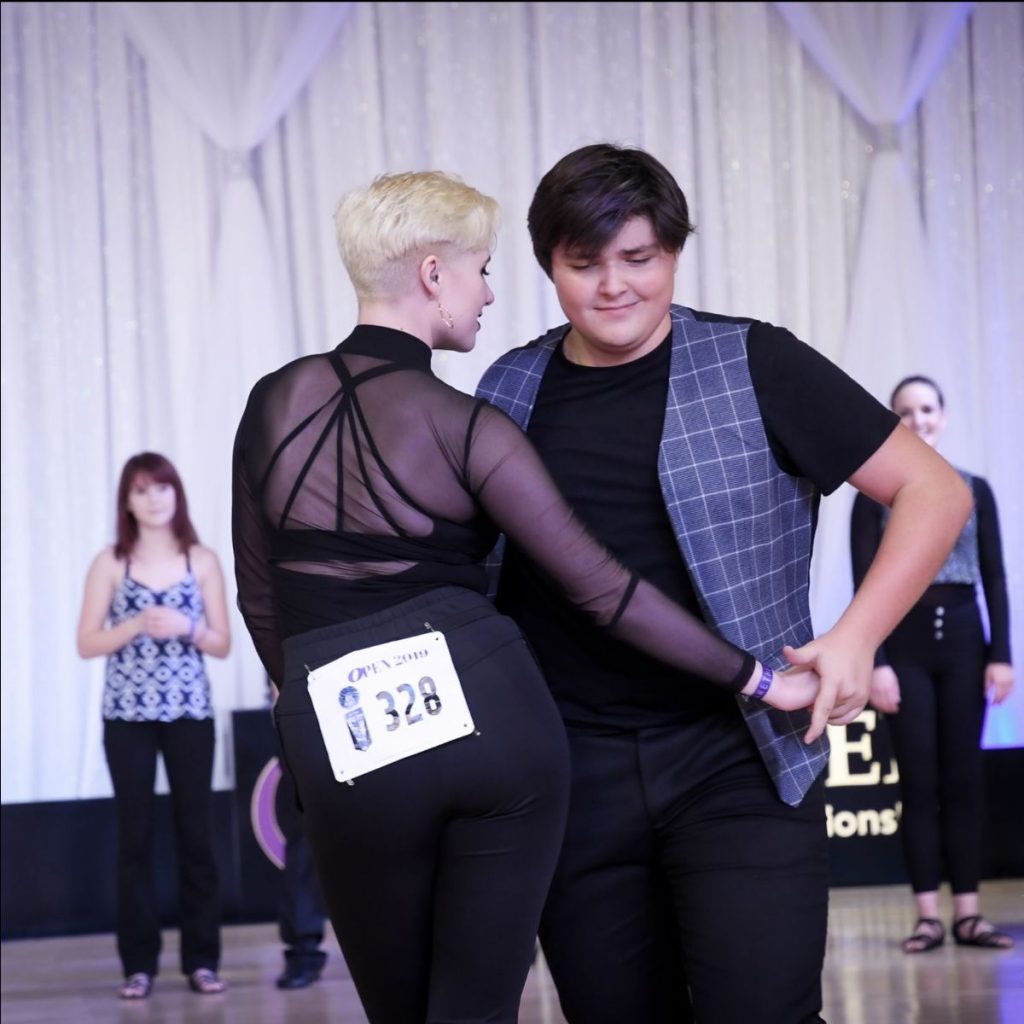 ---